Here is an overview of the major projects I have been involved with at the Halle Heart Children's Museum and the American Heart Association thus far:
Teaching
Health Hour
Health Hour is held every Friday at 2 pm at the museum.  I provide background information on a health topic, have a short discussion, teach the children a skill using a game or activity, and empower them to be healthy.  I'm also happy to announce that within months of taking on Health Hour the program received its first-ever grant-from the Sprouts Healthy Communities Foundation! They were gracious enough to give us $10,000 to build the program for 2018.  I'm busy planning that now, but here are some of the topics I have covered in 2017, with examples of handouts I created:
Hand Washing
Making Friends
Bullying
Sugar and Added Sugar
Portions versus Serving Size
Sustainability and Recycling (Sustainability Week)
Dinosaur Diets versus Human Diets (Dinosaur Week)
Science Hour
Science Hour is held every Wednesday at 2 pm at the museum.  One of our Heart Guides, Devon, is usually the instructor for the program, but I've had the opportunity to fill in on several occasions.  The class typically consists of arts and crafts activities with some type of science activity or experiment.  Here are some topics I've covered, handouts I've made, and a picture of the fossil dig in action!
Optical Illusions and The Brain (including a magic trick)
Sustainability and Composting
Paleontology with a Fossil Dig
Lunch and Learn
One of the main messages we teach is to avoid tobacco.  A question we often receive is whether newer electronic tobacco products are less risky than traditional cigarettes.  The Heart Guides were curious to know more, so I did a presentation focused primarily on the health effects of tobacco inhalants.  Click on the image below to see the presentation or click here.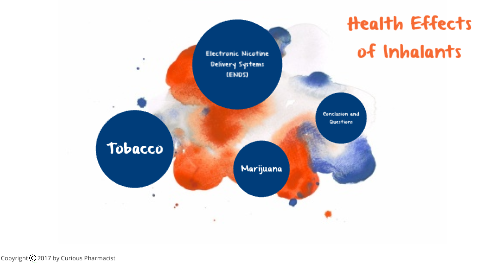 Marketing
Program and

E

vent

Flyers
I created flyers for the Science and Health Hour programs for promotional purposes.  "Lub Dub's Healthy Heart Tips" is handed out at various outreach events we do in the community.  It gives a health fact from each of the exhibits at the museum.  I always felt as though my artistic skills were lacking.  These works aren't Picasso's but they are proof that you can do anything you put your mind to!
Quality Improvement
I am of the mindset that things can always be improved, and the museum has plenty of exciting opportunities for change.  I am in the process of collecting and analyzing data from a general Guest Survey and Programming Survey I created to help the museum identify areas for improvement and ensure they are delivering the best possible experience for guests.  We will then create a plan to execute any necessary changes!
Research Advisor
Over 40,000 guests visit the museum every year, many of those being children on school tours.  A question often asked in the prevention education space is how do we know the education we provide works to improve health outcomes?  Upon my arrival at the museum they were already collaborating with researchers at Arizona State University and University of Arizona to assess that very question.  Children on school tours are given a pretest and posttest to determine how much they learn on their tours.  Although this won't give us definitive long-term information, it will tell us if the children are learning important health information from the Heart Guides.
Unfortunately there were some minor issues with data collection and buy-in from staff that were hindering the outcomes of the research.  I was asked to spearhead the project to get it back on track.  I spent hours working on the Android tablets we use for testing to improve their performance and reduce ad pop-ups.  I met with the researchers and we worked to tweak some areas to improve data collection.  I also spoke with employees about why the research was being done and why it was important for the museum.  Now the process is going much more smoothly and we are getting great data.  This experience teaches a very important lesson: it's not enough to do research just for the sake of research; the quality of the research matters too.